Regular price
$499.00
Sale price
$399.00
Unit price
per
Sale
Sold out
MUST-KNOW STEPS for Hisenior CUSTOM IN-EAR MONITOR
1.  Choose the CUSTOM IEM you are interested in and Place Order
     https://www.hisenior-iem.com/collections/customiem/custom-in-ear-monitor 
2.  Choose the CIEM Design (Shell, Faceplate, Custom Artwork...)
      https://www.hisenior-iem.com/pages/custom-shell-faceplate-list
3.  Prepare Ear Impression (Physical Ear impression/ 3D Scan Ear Impression)
     https://www.hisenior-iem.com/pages/ear-impression
4.  Ship us the Physical Ear Impression or Send us 3D Ear impression .stl file
5.  Wait for 2-4 weeks Until Your Custom IEM is Ready, We Will Share the CIEM Photos before arranging the shipping to you.
I Have Questions, Need Support, Please Email or Message us
DM us(FB/IG/Twitter)
Contact us by email: custom@hisenior-iem.com
Okavango Design Inspirations
Okavango HYBRID 7-DRIVERS IN-EAR MONITOR is the 1ST IEM in the newest and professional WILD-NATURE series, named after the world's largest inland Desert Delta.
We design, and we hope OKavango can be a SoundOasis for you where you can get clear, profound, dynamic, and relaxed music anywhere you need it. Just like the Okavango Delta, a life Oasis for creatures living there.
Sound

Okavango Hybrid has 7-drivers on each side, and a 4-Ways integrated crossover tuned in-ear monitor.
Okavango has a more dynamic and balanced natural sound and offers a softer presentation of a mix. Beautiful upper-highs imaging, superior highs extension up to 30Khz, realistically presenting instruments like guitars and piano as well as breathing life into saturated mid-bass mixes.
Custom 9.5mm dual magnet Bio-cellular Diaphgram and bass-focused dynamic driver brings you a warm profound bass and dive deeper to 10hz.
Using the tuning switch and different ear-tips, Okavango allows the listener to further customize the sound based on the needs of the music
Highlights
Hybrid 7-Drivers/ 4-Ways Integrated Crossover
Tuning Switch (1IEM 4Sounds: Bass+/Soundstge+/Vocal+/Balance)
Harman IEM Target Curve referred Tuning, Smooth Coherence from Bass to Treble, Well-detailed and Top-Clean Instrumental Definition
10Hz-30KHz
Ergonomic Design, Small Ear friendly
New 3D Ear impression + Custom Artworks(Logo,Photo) + CNC processed faceplate + Tuning Switch Techs Supported
Tech Specifications
| | |
| --- | --- |
| Drivers | 1DD+6BAs |
| Tuning | 4-Ways Integrated Crossover(Passive) |
| Freq Response | 10Hzz-30Khz |
| Sensitivity | 112db@1mW |
|  Impedance | 20Ω±10% |
| Distortion | 0.5%±0.1% |
| Noise Isolation | -26db |
| Warranty | 1Year(IEM only) |
What's in the Box

Okavango Custom In-ear Monitor
Air4C Premium Cable (Standard 4.4mm)/ (3.5mm Optional)
Hisenior Carry Case
Clean Tool
Cable Clip
Switch Adjust Pin
Free Shipping
Default: Yanwen Standard (15-20Days)| E-packet (20-45Days) 
Faster: Yanwen VIP(10-15Days)| DHL-Fedex-EMS (9-12Days) Optional
Save 26$

Improve Okvango's Vocal/Instrumental Clarity, Definition/Highs Extension up to 20%
View full details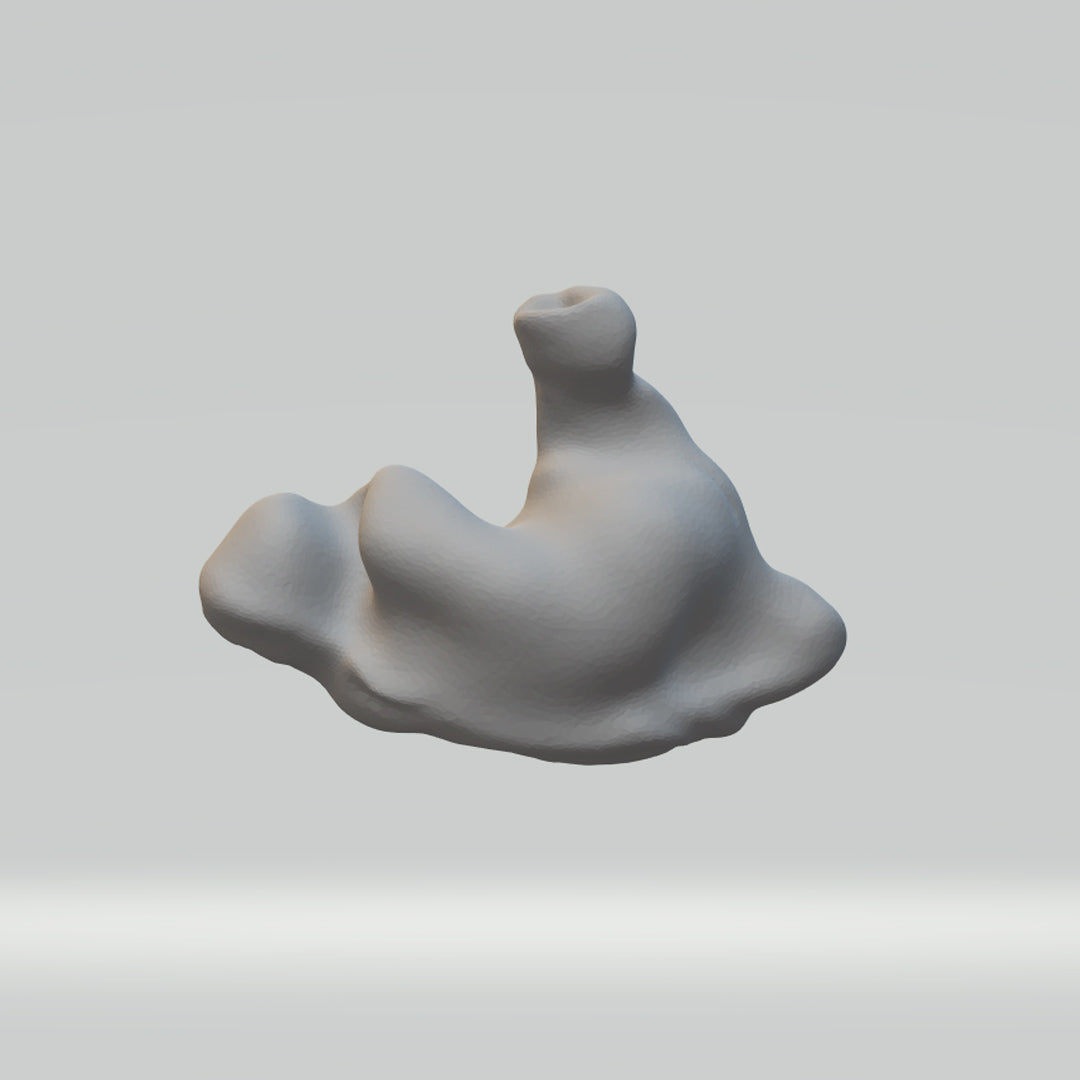 New Tech: 3D Ear Impression
STL 3D Scan File, Directly Made in Local with the Help from Audiologist
Faster: Lead time 2-4Weeks
Save Money: No Need Cost Expensive Freight to Ship the Physical Ear Impression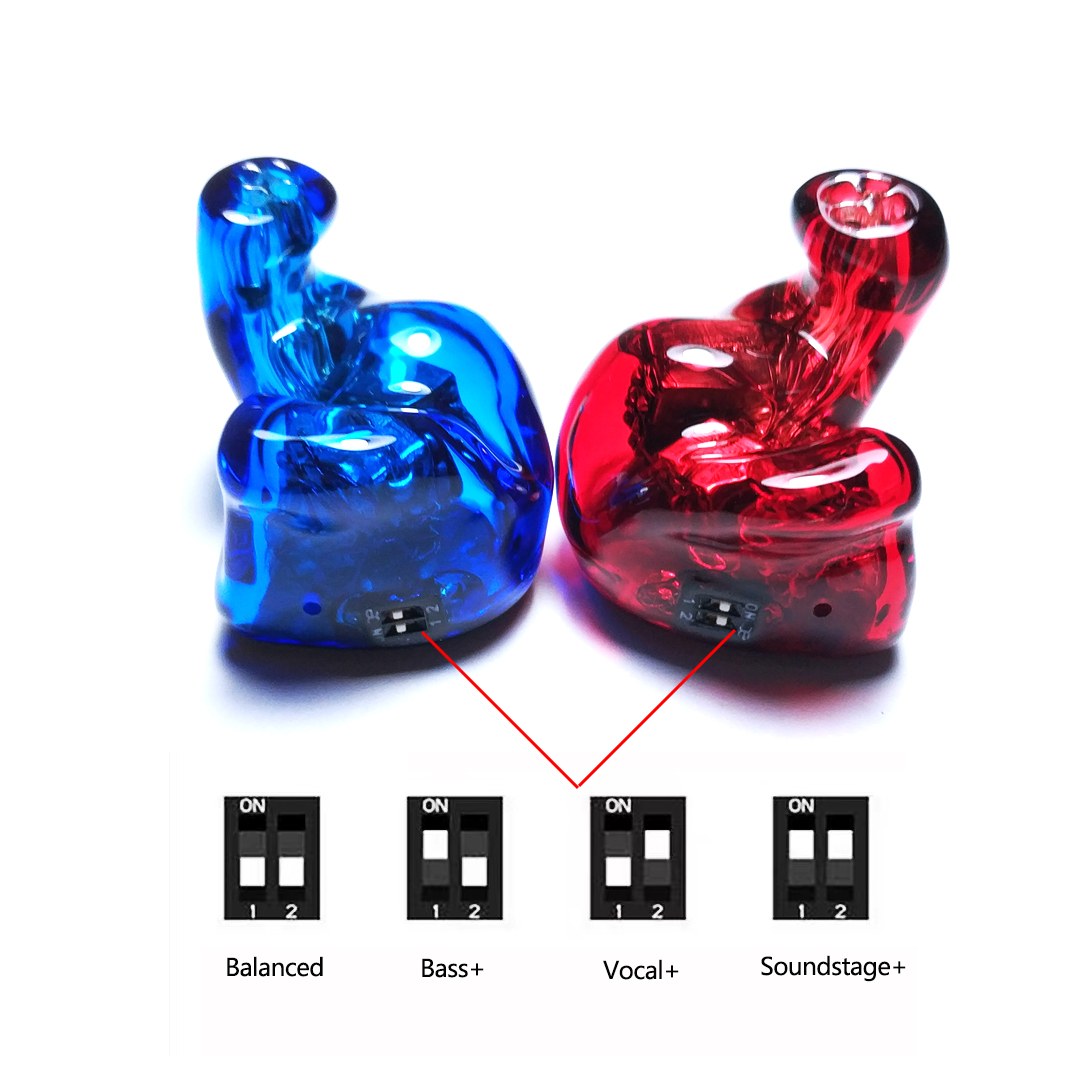 New Tech: Tuning Switch
1 CIEM, 4 Variant Sounds
Balance/Bass+/Vocal+/Soundstage+ Switchable
Flexible and Easy Satisfy Musicians' (Drummer,Guitarist,Singer...) Stage Monitor Demands from 1x Hybrid IEM
Using the Switch, Okavango allows the User to Further Customize the Sound Based on the Needs of the Music
Design Yours Here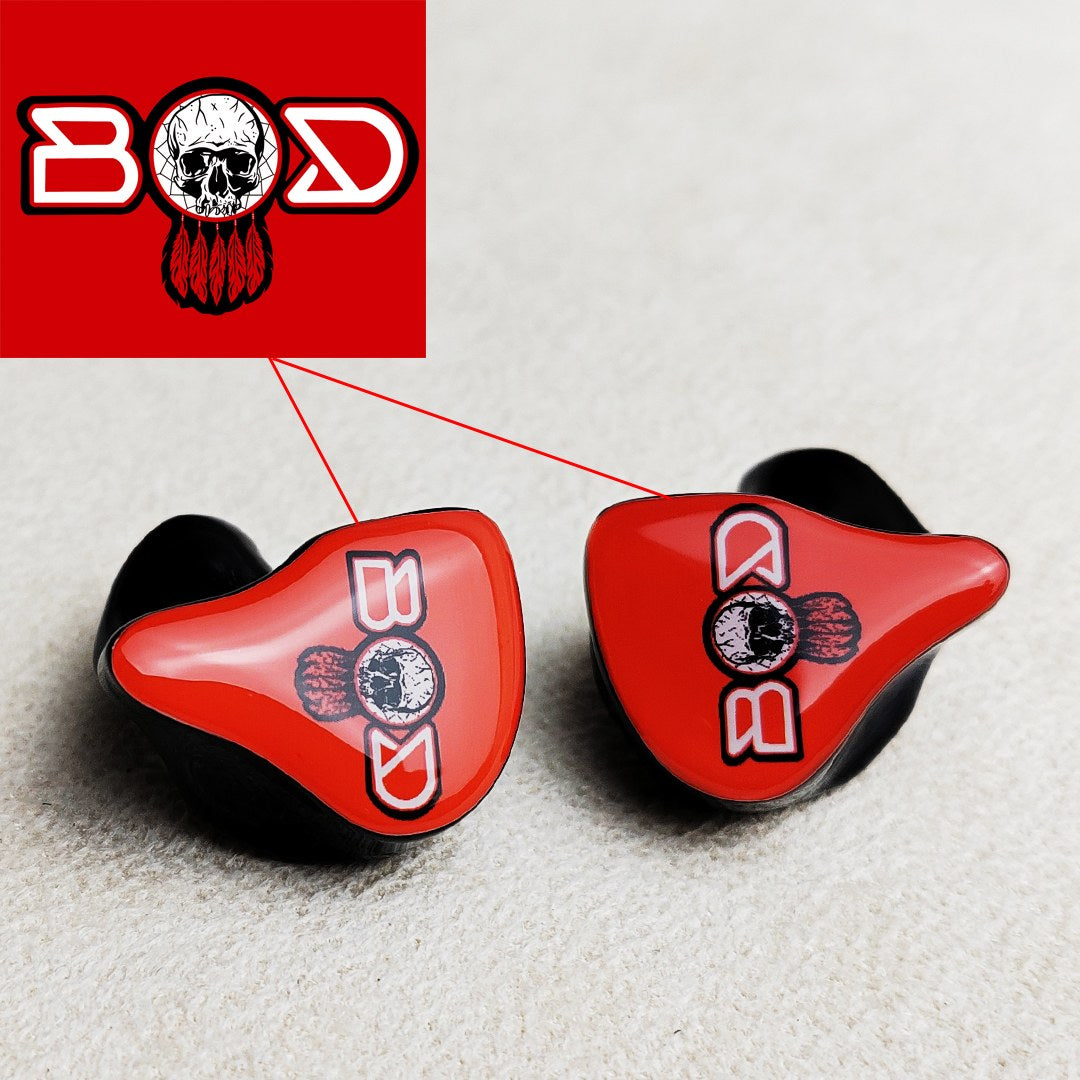 New Tech: Custom Artworks
Custom Logo and Custom Photo Designs are Available for Hisenior CIEMs Now
Personalized Designs Exclusive for You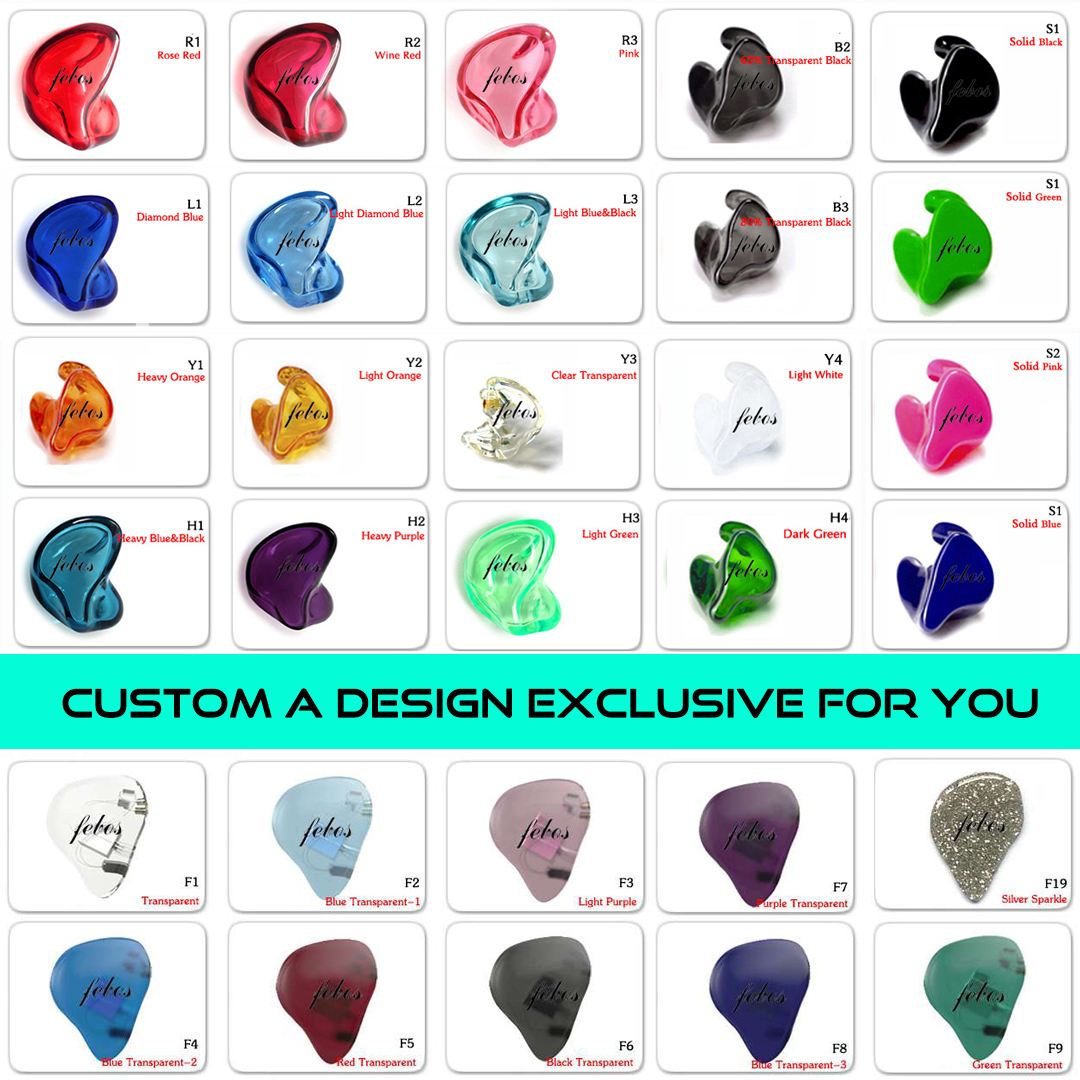 95% Shell Faceplate are Free
Hisenior Audio has been committed to designing and making the most affordable professional in-ear monitors for you
Pure Color Resin/ Carbon Fiber/ Abalone/ Pearl/ Stablized Wood.... Available
My intereted design not listed, welcome contact us and share the design photos you like
Find More Free Designs
More in depth review
I recently reviewed this iel but I did not have toke to go into detail . The sod stage is amazing simply can't put it any better . The kids are very present but the bass has also a very huge presence. The switches optimize the experience to tweak and fine tune to whatever your preferences are , once again the clarity is what makes me love these so much . For the fit , they are cusp dm and they nailed the 3D fit and they absolutely are amazing especially for livr stage with my band . The company was there for me throughout the whole time and took the time to make sure that I as a musician was taken care of. Customer service unlike any other. If you are looking for a custom IEM that bring punch and clarity with sound staging that is to die for , do not hesitate to acquire these . Gareth was so professional to deal with and is tjrrr for you every step of the way . Also I highly recommend using the white whale cable . It enhances the sound drastically . Very satisfied and I wish I'd have been in touch sooner
Sound excellence and excellent custom er service
You can be be sure to be propelled into orbit with the Okavango IEMS . I received my customs and I have not taken them out since . You will not be disappointed. They're customer service is beyond amazing and their products and excellence speaks for itself. DO NOT MISS OUT ON THIS IEM OF HARMONY
I Have Questions|Email us