SHIPPING OF SINGA IN EAR MONITOR FOR DRUMMERS
SINGA 6 drivers in ear monitor for drummers is a special handcraft Universal IEM, it will directly ship out from CHINA WAREHOUSE via DHL/Fedex/E-packet. The stock of SINGA is ch
anging, if it out of stock, we will take about 3-5days to produce it.
FAQS

1.  What drivers in Singa Drummers In Ear Monitor?
     R: 6 drivers Sonion 38D1XJ+33AJ + 2389D, 3crossover, 15hz-22KHz super wide soundstage and bass depth(from 38D1XJ), create more punchy and dynamic atmosphere bass for you and perfect fit to drummers, bassists musicians requirement.
2.  Why Singa is special?
     R: Powered by SONION 38D1XJ Ultra-low bass driver(set and only focused on Ultra-wide soundstage bass), one of the best Hi-fi bass drivers from SONION.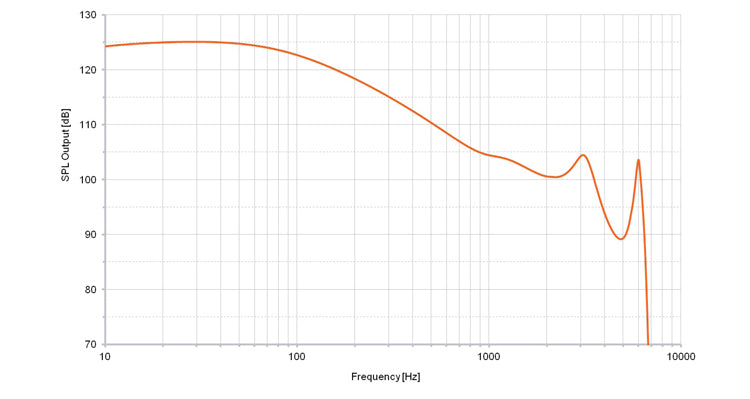 3. I am musician and need take the in ear monitor for live performance, can the SINGA be made in Custom-fit type?
      R: Yes, custom-fit version (mold and assemble based on your ear impression) is available. You can contact with our customer service by mail custom@hsienior-iem.com to get the latest shell/faceplate list or directly visit below LINK FOR SINGA-CIEM version!
4.  How the SINGA In ear monitor protect your hearings?
     R: We believe the hearing protection for musicians, audiophiles even for casual listeners is very important.  NIOSH(National Institute for Occupational Safety and Health) guidelines recommend exposure to 85dB (A-weighted) levels for no more than 8 hours a day. Meanwhile, if you exposed to a noisy environment like ROCK CONCERT(>120db SPL) for a long time, it may cause permanent damage of the hearing.  That's why important that we need to isolate part of the noise sound into our ears.
       The SINGA in ear monitor protect your hearings through below:
       - Ergonomic design:  better ear fit and greater sound isolation than generic earbuds   
        - Professional 6 sonion balanced armature drivers powered, with super high sensitivity up to 112db/mv, 27ohms low impedance, you will hear the sound comfortably with just 30% or less volume, which will reduce the pressure to your ears.
        - Singa provide Custom-fit design and it provide the best ear fitting and noise cancelling, professional for stage performance.
5.    How long it will take to handcraft the SINGA?

       R: 3-5days (Universal-fit) / 4-5weeks (Custom-fit) depends on lab demands
6.    What is one to one sound tuning service?
        R: Different musicians for bass/drum/vocal/guitar have different sound requirement on performing. For example, drummer cares more about the low-freq sound display while the vocalist cares more about the mid freq singer's voice details. Our 1to1 sound tuning service can tune the In ear monitors into various sound favors for musicians.
        (Note: Singa is default tuned in balanced 3freq type, if you need tune the sound different based on your expectation, pls contact with customer service first before place the order)


WARRANTY, RETURNS AND EXCHANGE
 2-Years Audiomatters official warranty 
 30-days Free re-fit Warranty (for Custom-fit IEM)
If there's a problem with your order, the first thing to do is contact HISENIOR AUDIO customer service centre first by mail custom@hisenior-iem.com  We'll do whatever it takes to fix the problem and make you happy.