Regular price
$399.00
Sale price
$239.00
Unit price
per
Sale
Sold out
The Story of Mega5P

For Years, we can't resist the pros of the Dynamic driver for its superior bass response, its natural flavor, and the pros of the Balanced Armature driver for its detailed, separately well-tuned sound within different frequency bands     
We always hope to design one perfect In-ear Monitor which can combine the defining qualities of BALANCED ARMATURE DRIVERs and DYNAMIC DRIVERs for real balanced sound with:

        --Warm and Superior Bass response
        --Detailed and Clear Response for Vocal Instrumental Sound
        --Smooth and Clean Coherence within Lows/Mids/Highs
        --No Annoying Sibilance 
While the most concerning points in DD&BA drivers' smooth coherence tuning and DD driver's durability are solved, we think it's time and then we have the Mega5P (the MOST BALANCED HYBRID IN-EAR MONITOR we Hisenior ever have).
Mega5P Unique Features

5-Hybrid Drivers (10mm DD+ 4BAs)

4-Ways system (1Low+2Mid-highs+2S-highs)
Superior bass and soundstage
Forward vocal, detailed and clear treble 
Smooth coherence between BAs&DD Drivers
New Ergonomic design fit for small ears too

Sound Tuning

4Ways system/ 1Low+2Mid-highs+2S-highs
Audiophiles/Musicians/High-end Music Lovers

Bass-Drum-Vocal-Guitar-Keys-Mix
Specifications
| | |
| --- | --- |
| Drivers | Hybrid 5-Drivers (10mm DD+4BAs) |
| Tuning | 4-Ways System/ 1Low+2Mid-highs+2S-highs |
| Freq Response | 10Hzz-22Khz |
| Sensitivity | 112db |
|  Impedance | 19Ω |
| Noise Isolation | -20db |
| Cable | Default: 8Core Silver-plated OCC Cable (Angled 0.78mm 2pins) |
Tips: Pure Silver cable helps to improve the Resolution and If you want to improve the whole musicality, we recommend the PURE COPPER cable.
What's In the Box
 Mega5P Hybrid In-ear Monitor
8-Core Silver Plated OCC Cable (Angled 0.78mm 2Pins)
Pelican Protective Case (Waterproof/Crushproof)
Clean Cloth
Silicone Eartips (L.M.S)
Foam Eartips (M)
| | | | | |
| --- | --- | --- | --- | --- |
| | | | | |
| 2-Years Warranty | 30-Days Risk-free Trial | Easy-fitting at home | Free Shipping | Handmade |
I Have Questions, Need Support
1. DM us(FB/IG/Twitter) for faster reply
2. Contact us by email: custom@hisenior-iem.com
Free Shipping
Default: CHINA POST REGISTERED AIRMAIL/ E-packet (20-45Days)
Faster DHL/Fedex/EMS (5-10Days) available
Find What FREE SHIPPING supported to your address here
Design a Perfect Mega5P for you, We tried Hard
You know how difficult it is to have DD&BA drivers play harmoniously, aren't you? Their sound reproduction is totally different and both 2drivers have their Pros&Cons.
 Balanced Armature Driver
Dynamic Driver

Pros:

-optimally tuned for specific frequency ranges

- smaller size

- better treble

-more efficient and fast response, easily get louder sound at lower power settings

Pros:

- full frequency range cover

- natural and warm sounding

- Sound signature is more coherent- more powerful bass response




Cons: 

-Bass response is not as good as dynamic drivers, colder

-Single driver designs are not as good as dynamic drivers 

Cons: 

- Details missing

- Larger size
For smooth coherence and transition, we have done
 5Drivers (1DD+4BAs)/ 4Way-system(more detailed separations in frequency bands)
extended the effective frequency range deeper in lows (down to 10Hz) and higher (up to 22Khz)
The open-air outlet is directly set beside the 10mm Dynamic Driver (faster air exchange and better remain warm&natural bass)
Improve Dynamic Driver's Durability
 

custom 10mm Dynamic Driver with sealed metal cover, important sound components (diaphragm/voice coil, etc) is better protected inside
DD drivers air exchange port set in the middle and lower position, avoid fluid resin/glue interference
thousands repeated testing in different conditions, the 10mm DD drivers durability has been proven from Mega5Est(our 1st Hybrid IEM launched last year) since 2021.
New Ergonomic Mold for Better Ear-fitting and Noise Isolation
Many of the universal in-ear monitors are not very friendly for small ears, too big shell or easily slip out from ears while you are walking. If the In-ear monitor can't sit well in ears, how could it provide you the comfortable ear-fitting and noise-isolation?
Improve the Mega5P's ear fitting, What we've done?
New universal mold optimized from the mold of Mega5Est universal and adjusted to smaller size, Make it fit better even for small ears
Ergonomically adjusted angled ear-canal, cymba, make it tightly sit to your ears and more comfortable
Share
View full details
Mega5P our Most Balanced Hybrid In-ear Monitor
Highlights

Hybrid 5-Drivers (10mm DD+4BAs|4Ways)

10Hz-22KHz

New Ergonomic Design (Better Fitting to Small Ears too)

Handmade with Allergy Free Acrylic Resin
Sound Features

Warm and Natural Bass, Sub-bass Goes Deeper to 10Hz

Smooth Coherance between DD&BA Drivers, No Uncomfy Bass Pressure, No Sibilance

S-highs Extension up to 22KHz, Easily Get Guitar/Keys etc Sounds in Details
Specifications

Drivers: Hybrid 5-Drivers (10mm DD+4BAs)

Tuning: 4-Ways System/ 1Low+2Mid-highs+2S-highs

Freq Response: 10Hzz-22Khz

Sensitivity: 112db 

Impedance: 19Ω

Noise Isolation: -20db
What's in the Box

Mega5P Hybrid IEM

0.78mm 2pins 8core Silver-plated occ cable (1.2M/47")

Pelican Protective Case (Waterproof&Crushproof)

Clean Fiber Wiper
Mega5P Black Friday Sales
Standard 40% Off Sales Price
2x More Upgrading Gifts:
-Gift1: Air4C 4Strands 212Cores 6N-OCC Cable
-Gift2: Hisenior 1010AGen2 Custom Protect Case
Gift1: Air4C Upgrade Cable
4Strands 212Cores / 53cores Each Strand
Supeior soft and light, fit to ears comfortable
Zinc Alloy Plug Shell, Gold-plated Plug
Cottom Weaving Protect Layer
Learn More
Gift2: 1010AGen2 Case
Superior protection for your IEMs
Waterproof/Crushproof
Divided IEM/Accessories Space
Learn More
Well-balanced tone
The tone is even in harmony and all genres sound pleasant. The fit is excellent and the earphones are of very good quality. Very satisfied for the price.
バランスが良く万能に使えます
ポイントは中低音の厚みと情報量の多さです
バランスが良いので誰にでもオススメ出来ます!
濃密な中低音域を求める人におすすめ
濃密、という表現がぴったりくるイヤホン。
傾向は暖色系でありながら音の解像度は悪くなく、それぞれの音がしっかり感じられる。
以上が相まって、中低音域が濃い音の波となって迫ってくるよう。
男性ボーカルもの、ジャンルで言えばR&Bやロック、このあたりは特にピッタリはまる。
特徴的な音質を持ちながら、同価格帯のものと比較しても高いクオリティを有している優れたイヤホン、と言えるのではないだろうか。
また、同梱のケースや付属ケーブルについてもビルドクオリティが高い。
いかにも安っぽいものではなく、実用性に富んだ材質、品質となっており、単体で販売しても遜色ないレベル。
無駄な包装などがなく、必要なもののみが梱包されているところも非常に好感が持てた。
トータルで自信を持って他人におすすめできるイヤホン。
Reference balanced
The tuning of the Mega5p can be described as balanced or a neutralish warm set. I would personally go for balanced. There is really nothing in the frequency that pops out. It is even from bass to treble, very cohesive for a hybrid and very smooth sounding.
Okay, I am very particular about bass because for me, it can make or break a set. Anyhow, Mega5p's bass is approaching neutrality with a touch of warmth and presence. It is not as tight as I wanted it to be, but it does the job well in supporting the rest of the frequencies. I do not feel it is lacking, nor do I feel it is too much. It resolves details pretty well and can handle busy tracks like double peds from metal. If you go slow on Bossa, they sound rich and full with a good subbass reach, although not at bass head levels.
As for the mids, they are really clean. Not the crystal and lean kind of clean. It is a lush kind of clean. Very smooth and very pleasing to listen to. The mids are also very open and I find that vocals are well separated from instruments. I do find that there is some lack of bite and energy around the gain, maybe around 5k to 6k? this is not necessarily bad, but sometimes that energy can bring life to female vocals and guitar harmonics. I also find the mids of Mega5p to be really safely tuned. I did not hear any shout, I did not notice any bleed from bass, I did not hear any unevenness in the gain, apart from that small dip in 5k-6k. Because of that, it is good reference for me when reviewing other sets because it is very easy to find faults by ear. The Mega5p mids is the safest mids I have ever heard. Whether you find it unengaging or boring is up to personal preference.
Treble.. Yes.. Hmmmm. It is not bad. No really it is not. But I was just expecting it would perform better than expected. I was expecting high level EST like extension lol. But nahh, I realized that there are limitations to driver configuration. In this case, Mega5p was able to bring out the best they can do in their Knowles and Sonion BA drivers. I was thinking that if you bring up the upper treble more, the BA timbre might be more prominent. Like even with this level, I can already hear that it is a little bit plasticky, so there's that. It has enough of everything for me. The harmonics aren't too subdued and the clarity is overall better than other sets in the same price range. Well, maybe some people prefer the timbre of some DDs, but what Mega5p excels as is really that smooth non-fatiguing treble. There are literally no peaks to be found. I can listen to this 24/7 without getting fatigued. I understand that the tuning behind this is for actual usage. The treble is just sweet and the extension is proper.
Okay onto technicalities. This is my favorite part of the Mega5p. I am a sucker for separation, imaging and layering. I prefer those three because I can just EQ tonality. So going back to Mega5p's techs, I really like it. The stage is wide and rather tall. The proportion is great which leads to better instrument separation, layering and imaging. I can easily localize an instrument with the least effort. Detail retrieval and overall resolution is great for the price as well. It was able to show details that other expensive sets can do, let's say Yanyin Mahina or Letshuoer Ej07m for example, and Mega5p is almost half the price. Resolution is excellent and it doesn't push details too forward in any given song. For the Mega5p, although the separation is good, the speed of bass compared to the upper mids and treble doesn't match for my ears. This is just a nitpick really. It is not something you need to worry because the overall technicalities of Mega5p surpasses the said quirks I have.
The Mega5p does not do anything wrong, and does not also do anything splendid. It just sits right there in the middle. A true balanced set for my ears.
Full review here:
https://www.head-fi.org/showcase/hisenior-mega5p.26160/reviews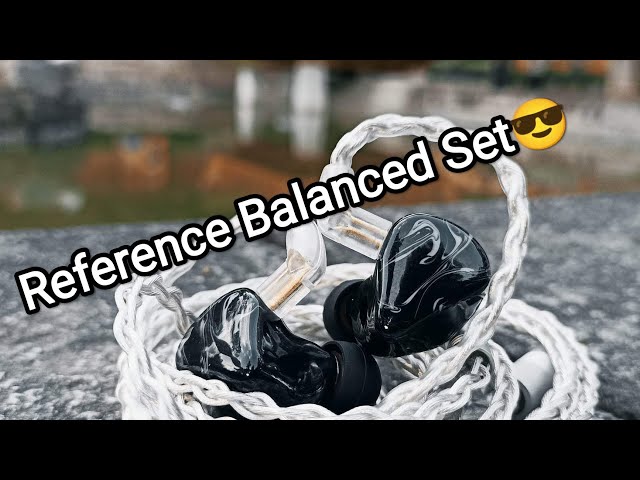 Well-balanced earphones for listening to music
My first impression of the Mega5p was that it was a little stiff, and the overall sound quality felt docile.
However, after listening to it for a certain amount of time, it completely changed from the first feeling.
The sound quality is bright and transparent in the entire range, and has good separation that feels three-dimensional.
Vocals are placed in a comfortable position.
The low range uses a dynamic driver, so you can listen to drums and bass comfortably.
These are well-balanced earphones that allow you to enjoy listening to music. I'm glad I bought it.
I Have Questions|Email us