Regular price
Sale price
$1,399.00
Unit price
per
Sale
Sold out
Fe12 Custom Features

our 1st Flagship CIEM with 4x Electrostatic Drivers
powered by 
12-Drivers
 

(8BAs+ 4EST)
one CIEM for all
(
detailed highs, smooth mids, high clarity, and defined bass
)
superior soundstage
4Est Super Tweeter for clear-defined instrumental definition (guitar,keys)
premium -26db acoustic isolation rejects noise in any environment
custom, personalized fit stays secure and comfortable
Sound Tuning
5Ways system/ 2Lows +4Mids+2Highs+4S-highs
Audiophiles/Musicians/Engineers:
Bass-Drum-Vocal-Guitar-Keys-Mix
Estimated Build Time
4-5Weeks
(Attention Please: the Fe12 has 12 Drivers on each side including the big EST Drivers, and needs larger SHELL SPACE, if you have small ears, then the Fe12 may not be assembled in.)
Quad-Electrostatic Super Tweeter
-Dual Electret Technology with Transformer
-up to 80Khz S-highs Super Extension
-Passive Driver by Included Miniature Transformer
-Super tweeter from 7KHz and Upwards
What's in the Box
-Fe12 Custom in-ear monitor 
-Mix2Dragon Coaxial Cable (4.4 3.5 2.5mm Optional)
-1010AGen2 New Portable Case
-Clean Devices
Things you need to know before buy Hisenior #CIEMs. 
1. Custom Shell/faceplate design

2. Ear impression
I Have Questions, Need Support
1. DM us(FB/IG/Twitter)
2. Contact us by email: custom@hisenior-iem.com
Free Shipping
1. Default: YANWEN Express(15-20Days)/ E-packet (20-45Days) 
                 (Orders >30$)
2. Faster: DHL-Fedex-EMS (7-10Days)| YANWEN VIP (9-12Days)
                 (Orders >300$)
Share
View full details
Fe12 Flagship Custom for Ultimate Sound
Highlights

Our 1st and only CIEM with 4EST Super Tweeters

5-Ways Detailed Crossover

10Hz-80Khz Superior Sub-Bass/S-highs Extension

Well Smooth Transition within Bass,Vocal and Treble

Superior noise isolation(-26db)

Top one CIEM for Ultimate Rock,Pop,Classical,Country,Blue Musics
Specifications

Drivers: 12-Drivers (8BAs + 4Electrostatic)

Configuration: 2Lows +4Mids+2Highs+4S-highs

Sound Tuning: 5Ways/Triple-bores/3Dampers

Frequency Response: 10hz-80KHz 

Sensitivity: 114dB

Impedance: 15Ω

Acoustic Isolation-26dB
What's in the Box

Fe12 Custom In-ear Monitor

8Core Hybrid Silver&Copper Alloy Upgrade Cable (4.4mm,3.5mm,2.5mm Balanced and Gold-plated Detachable Jack-plugs (2Pins 0.78mm))

Pelican Protective Case (Waterproof&Crushproof)

Sound Nozzle Clean Tool

Clean Fiber Wiper
Warranty

2-Years (IEM Only)

30-Days Perfect Fit Guarantee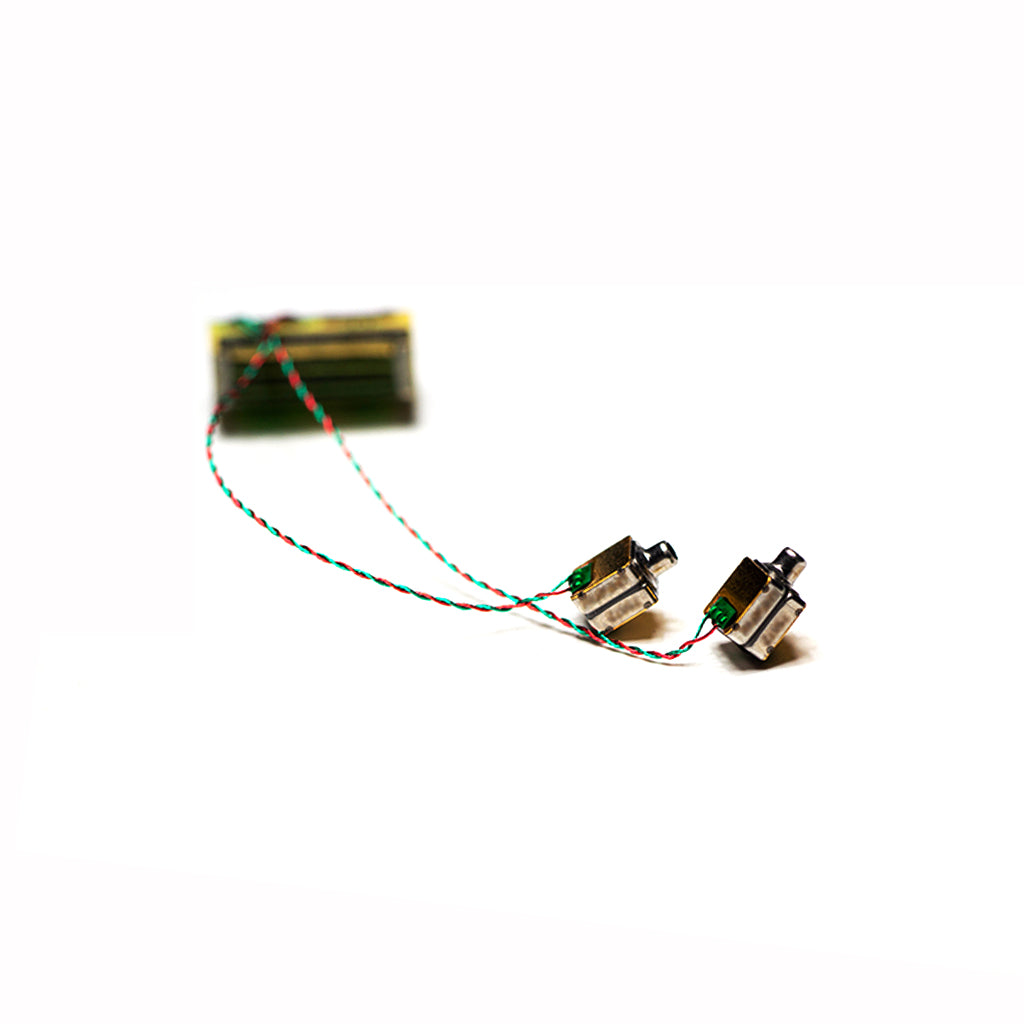 4x Electrostatic Super Tweeters Inside
-Dual Electret Technology with Transformer
-S-Highs Freq Extend Up to 80Khz
-Passive Driver by Included Miniature Transformer
-Super tweeter from 7KHz and Upwards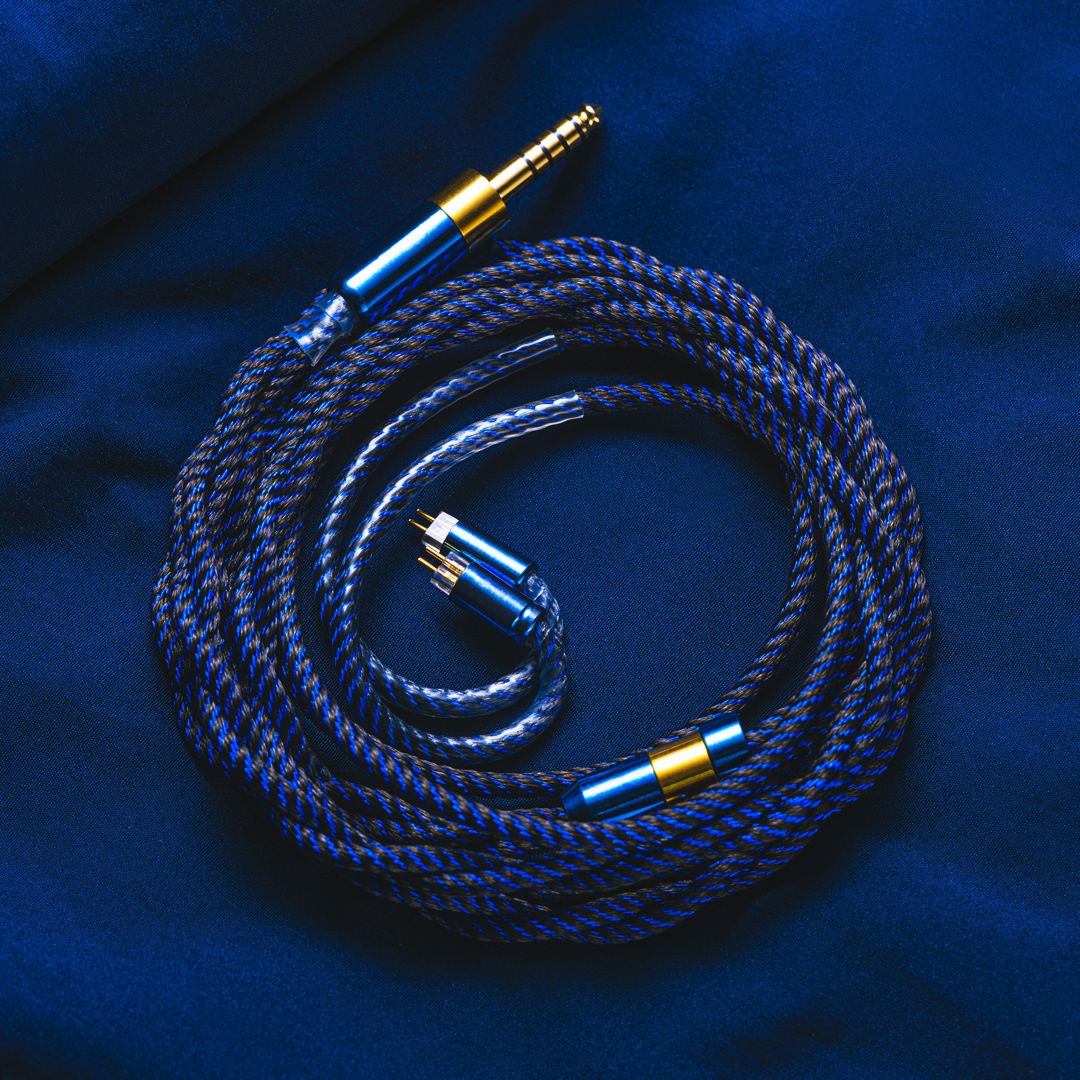 Mix2Dragon Upgrade Cable
2Strands Coaxial Design
Mix 6NOCC/5NSilver/SilverPlatedOCC
4.4mm/3.5mm/2.5mm Balanced Plug Optional
1.2M (47")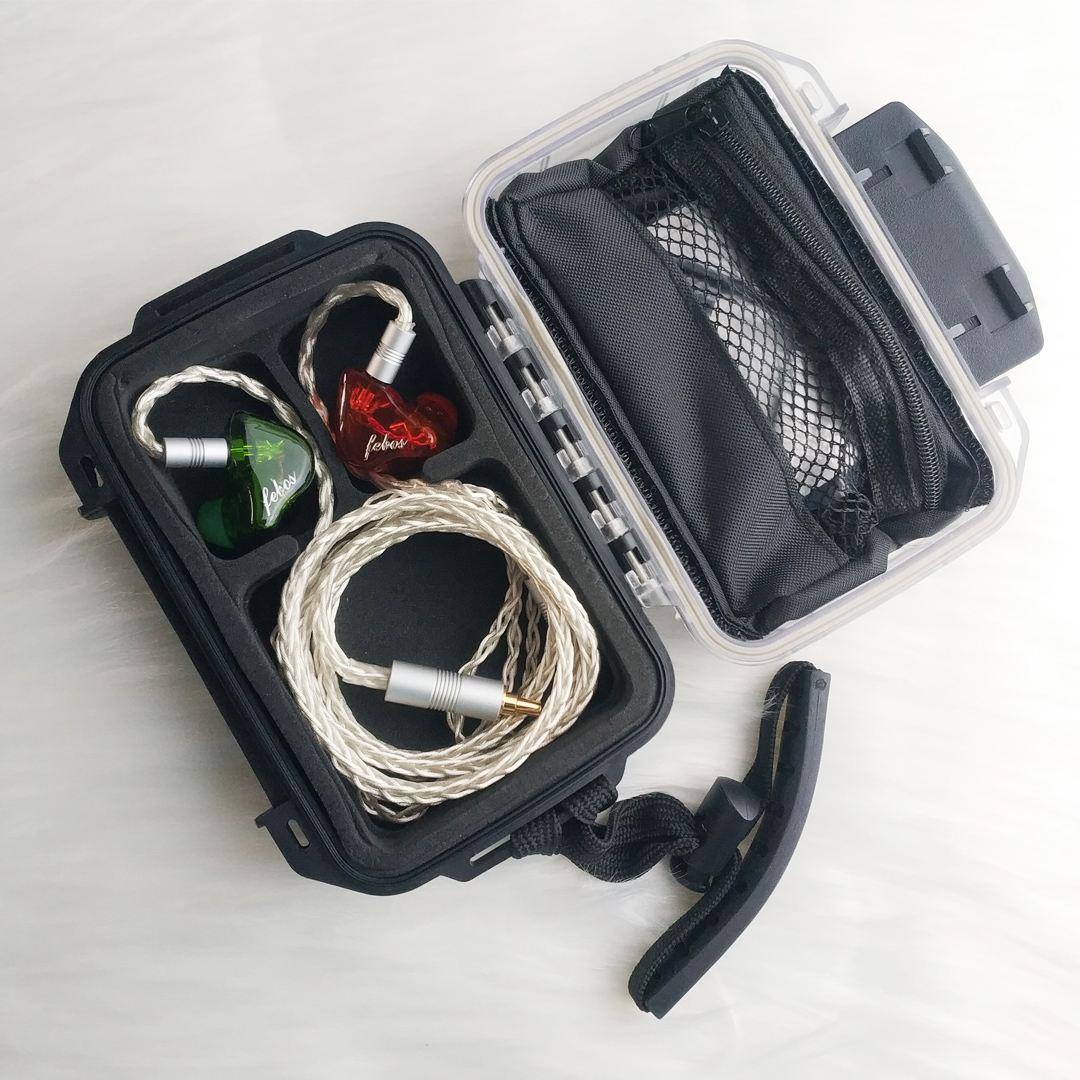 101AGen2 New Case
Dimension: 138*100*56mm
Waterproof/Crushproof
Divided IEM/Accessories Space
Custom Color
If Your Interested Shell,Faceplate Designs not Listed in our Description, Please Contact and Send Us the Photos of Designs You Like, Hisenior Team will Try the Best to Specially Design for You.
Start to Design
素晴らしいサウンド - Excellent sound
全周波数帯で気持ちよく鳴らしてくれる。
サウンドトーンはニュートラルで聴きやすく、美音系である。ホワイトノイズも発生しないが、その分駆動しにくいので一定のパワーが確保できる環境を推奨する。
高域:
BAを8つ積んでいるが、それほど金属的な響きは気にならない。高域をESTに任せているからかもしれない。刺さることは一切ないが、きらめきは十分に感じられる。絶妙なバランスチューニングである。
中域:
分離間が素晴らしいため、音が重なりやすいこの帯域においても抜群の性能を発揮する。あまりにも細かく描くため、つい音量を上げがちになってしまう。聞いていて非常に気持ちがいい。
低域:
低域も必要十分に出ており、不足を感じることは全くない。質感はタイトめで、量の主張はそこまでない。
しかしながら前述のとおりセパレーションがよいため十分すぎる存在感がある。
同社のT2カスタムは素晴らしいコストパフォーマンスだが、中域の分離間や高域の金属的な鳴りの刺さりが気になる。本機はそのあたりが解消されており、かつ解像度が抜群に高まっている。フラグシップにふさわしいのではないだろうか。高価なので勇気がいるが、同スペックの他社製品と比較すると十分価格優位であるし、購入しても後悔は生まれないと思う。
They produce a pleasant sound across the entire frequency range. The sound tone is neutral and easy to listen to, with a beautiful timbre. There is no white noise, but they are somewhat difficult to drive, so it is recommended to use them in an environment where a certain amount of power can be ensured.
Highs:
Although they are equipped with 8 balanced armatures, the metallic resonance is not bothersome. This may be because the highs are handled by an electrostatic driver. There is no harshness, but the sparkle is sufficiently present. The tuning is exquisitely balanced.
Mids:
Due to the excellent separation, they perform remarkably well in this frequency range where sounds tend to overlap. The detail is so fine that one may be tempted to turn up the volume. Listening to them is incredibly satisfying.
Lows:
The bass is sufficiently present, and there is no sense of deficiency. The texture is tight, and the quantity is not overwhelming. However, as mentioned earlier, the excellent separation gives them more than enough presence.
T2 Custom has excellent cost performance, but the separation in the midrange and the metallic ringing in the highs can be bothersome. This model resolves these issues, and the resolution is significantly higher. It might be worthy of being a flagship. Although it is expensive and requires some courage to purchase, it is competitively priced compared to similar products from other manufacturers, and I think there will be no regrets after buying it.
I Have Questions|Email us