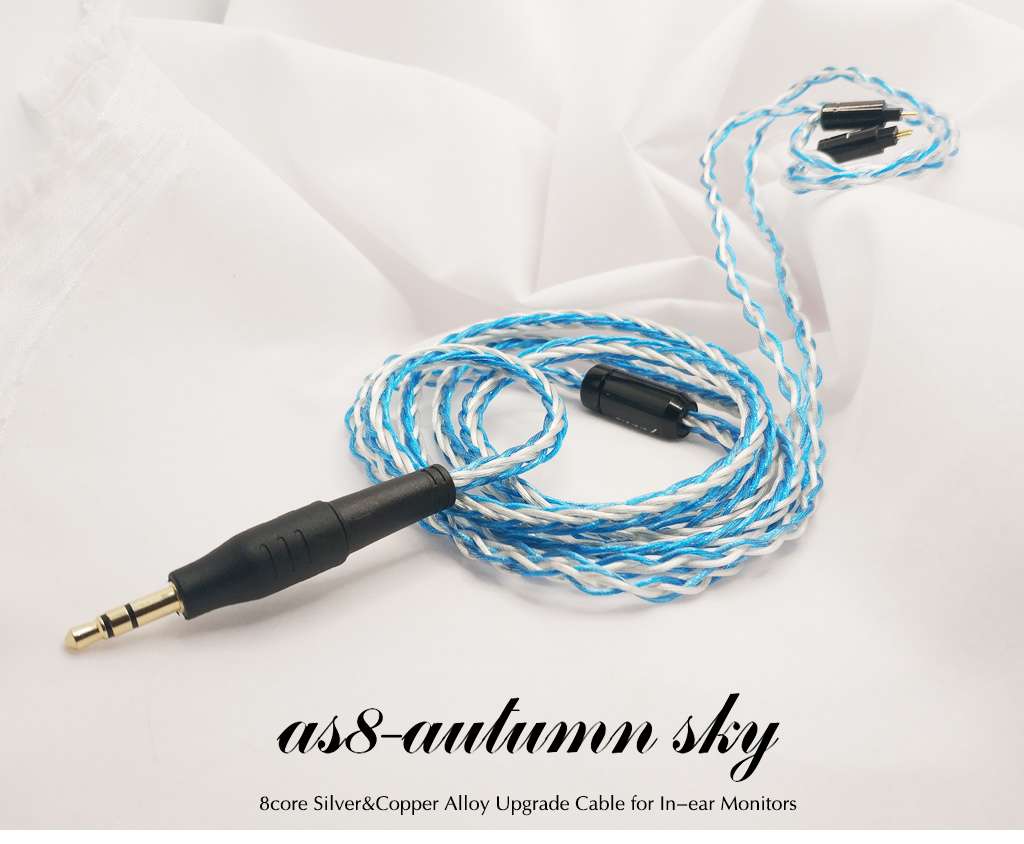 About AS8 Upgrade Cable
The AS8 Silver and Copper alloy cable is natural and balanced. It offers a transparent window into the music whether it be female vocals, dubstep or Beethoven. It's clarity and microdetail reproduce accurate aural images and a realistic soundstage.
From violin to vocals, tonal balance is faithful to the recording. Bass is extended and tight with no bloom or added warmth. 4in1 4.4mm/3.5mm/2.5mm balanced and detachable gold-plated modulars better help to work with different music devices.
We suggest taking 50 hours for burn-in and stabilization of sound.
Attention please:
1. AS8 default with L-bend 4in1 Modulars(4.4-3.5.2.5mm)
2. AS8 default with Angled MMCX/2Pins connector
3. standard 1.2M/47" length, if you need longer, please message us for custom
Specifications
-up-Silver&copper alloy 
-8core handcraft litz 
-1.2M/47"
-4in1 Modulars (4.4/3.5/2.5mm balanced/L-bend)
-MMCX/0.78mm 2Pins connector (angled)
-febos custom cable splitter

AS8 Alloy (vs) Silver-plated OCC cable
-AS8 silver&occ copper better improves
 the LOW/HIGH, 1-2dbs higher sensitivity
than Hisenior silver-plated OCC cable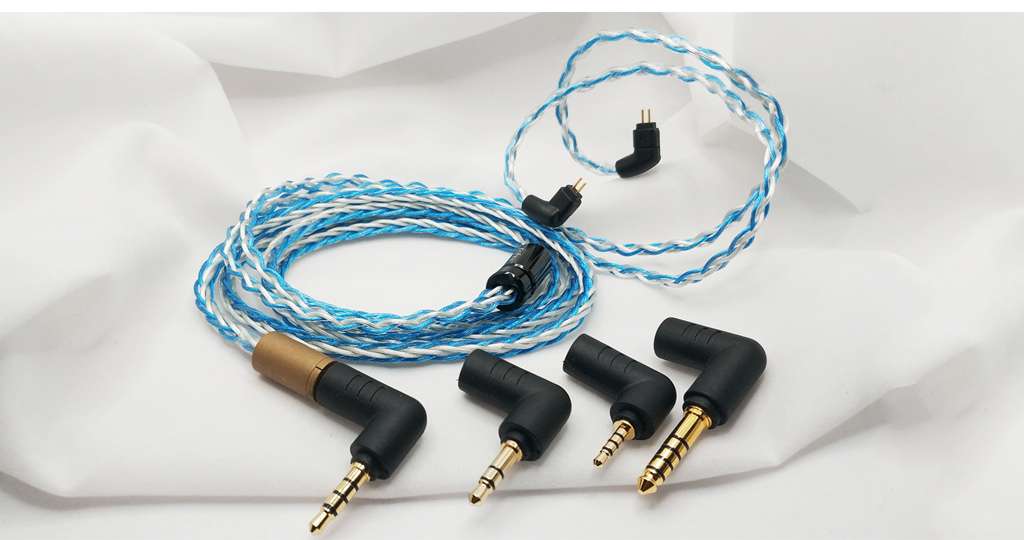 Suggested In-ear Monitors for AS8 Upgrade Cable
Click the Model to Know more
Mega5-est/Fe8/Mega10/Mega12/Fe12
Message us Your Questions and Concerns